There are multiple reasons why upgrading your home windows is a wise idea.
Your home windows let you enjoy the views around your home and let natural light inside that keeps you from feeling like you are living in a cavern. Unfortunately, in addition to light, they can also let in too much warmth in the summer and coldness in the winter if they aren't built to today's energy efficiency standards. If you notice drafts and you are experiencing high heating and cooling costs, it might be time to consider upgrading your home windows. At Mathis Home Improvements, Inc., we offer excellent replacement windows for homeowners in the Winston-Salem, North Carolina area looking for energy efficiency and potentially lower maintenance.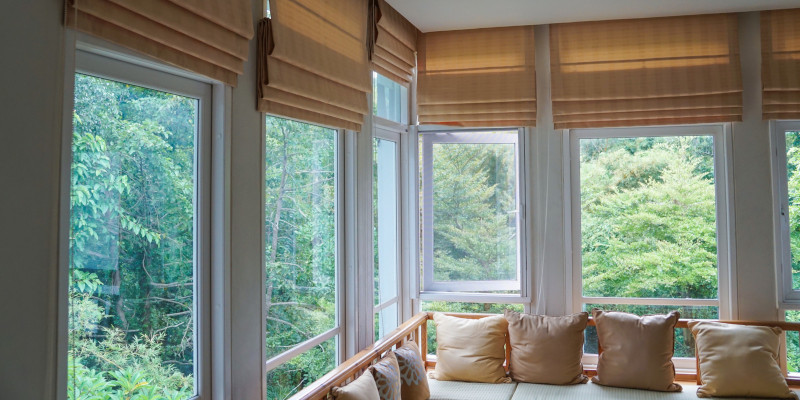 Our vinyl home windows do not need scraping and painting regularly like wood ones do, so if you have an older home with wood windows, you'll save a great deal of time and effort by upgrading them. This is also a benefit for safety reasons if you have to get on a ladder to maintain them now. With old windows, you probably also use storm windows, which is another task you can eliminate with quality vinyl home windows.
Another advantage of upgrading your home windows is that we offer Low-E glass windows that reduce ultraviolet light by 95%. These windows help you prevent faded carpeting, upholstery, window treatments, and damage to artwork and other belongings. They'll also keep your family safe from the dangers of UV light. Finally, one more reason to upgrade your home windows is that dual-pane windows make your home quieter. This can be good news if you have pets or children that are stressed by thunder and/or fireworks.
If you would like to know more about our home windows or get a quote for your home, don't hesitate to reach out to us.
---
At Mathis Home Improvements, Inc., we install home windows for customers in Winston-Salem, Greensboro, High Point, Clemmons, Advance, King, Kernersville, Walkertown, and Mt. Airy, North Carolina.