It's easy to see why people love metal roofing, and our team can install it on your structure.
When you're considering a new or replacement roof on your structure, you may not realize that there are a number of materials available. Each has its own list of pros and cons, which can make the roofing process feel a little overwhelming. One option that you may not have considered is metal roofing, which is an incredibly durable material.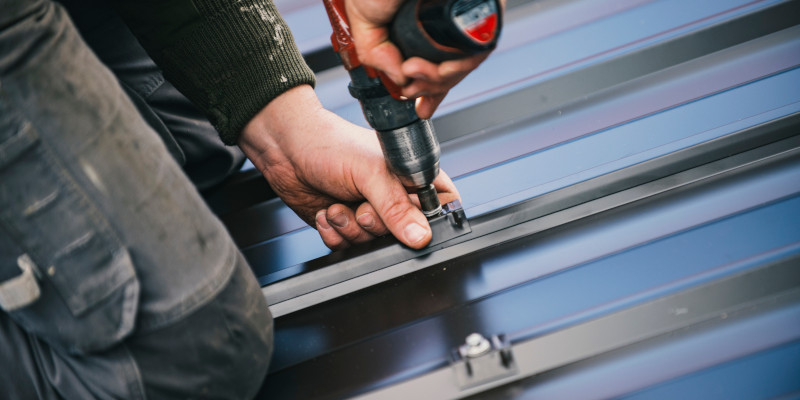 Although the cost to install a metal roof is higher than the cost of a shingle roof, metal can last far longer. In fact, some metal roofs have lasted as long as the structures on which they were installed. The estimated lifespan for a metal roof is about 50 years, while a shingle roof typically requires replacement after 10-20 years.
Along with the increased longevity, metal roofing offers a few additional benefits. The appearance of this material is different from any other type of roofing you can get. You can also choose between different types of metal, and each type has its own design elements. Since metal roofing doesn't absorb the heat from the sun, it can boost the energy efficiency within the space while reducing heating and cooling bills. If you're an eco-conscious property owner, you might like the fact that metal roofing doesn't require replacement as often, resulting in less waste.
It's easy to see why people love metal roofing, and our team at Mathis Home Improvements, Inc. can install it on your structure. We offer metal roofing installation, repair, and replacement for those located in Greensboro, North Carolina and much of the surrounding area. Give us a call today to get a quote!
---
At Mathis Home Improvements, Inc., we install and service metal roofing for customers in Winston-Salem, Greensboro, High Point, Clemmons, Advance, King, Kernersville, Walkertown, and Mt. Airy, North Carolina.