Are you looking to revamp your backyard living space? Consider how a deck would look. Backyard decks add appeal to the home and can make your backyard experience more enjoyable. Here are the top benefits of backyard decks.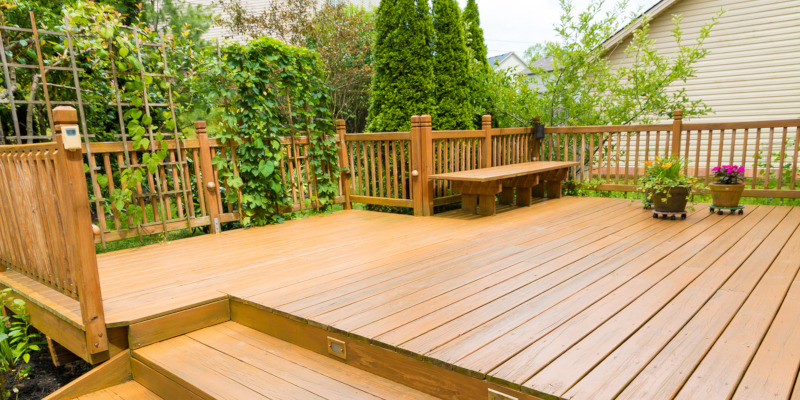 Add Value to Your Home – If you're wanting to add value to your home, a deck is an inexpensive way to do it. Decks can add just as much value as an additional bathroom or living room. A clean and well-designed deck can be a big appeal to homeowners as it provides a clean outdoor space to enjoy.
Entertaining – One of the biggest perks of having a deck is the entertaining. Backyard decks allow your guests to utilize your yard space, visit, eat, and play games. Decks also make it easier to design your backyard by adding patio furniture, potted plants, lighting, a grill, or an outdoor kitchen.
Adds Aesthetic – If you're looking to revamp your backyard and make it more appealing, a deck is an excellent way to customize to your taste and aesthetic. Decks make it easy to simply pick a stain that matches your home and then add furniture and decor to match your look.
Increase Square Footage – In the spring and summer months, a deck adds more square footage on your property that you can easily enjoy. You can read a book outside to relax, eat outside, and cook outside.
We hope these benefits will inspire you to consider backyard decks when you want to add more to your home. If you have any questions regarding decks, or the services we provide, please contact us at Mathis Home Improvements, Inc.