A house isn't simply a house; it's a home. That's a standard most homeowners shoot for. Homes are filled with birthday parties, family reunions, and cookouts. The question then becomes, where do all these people fit?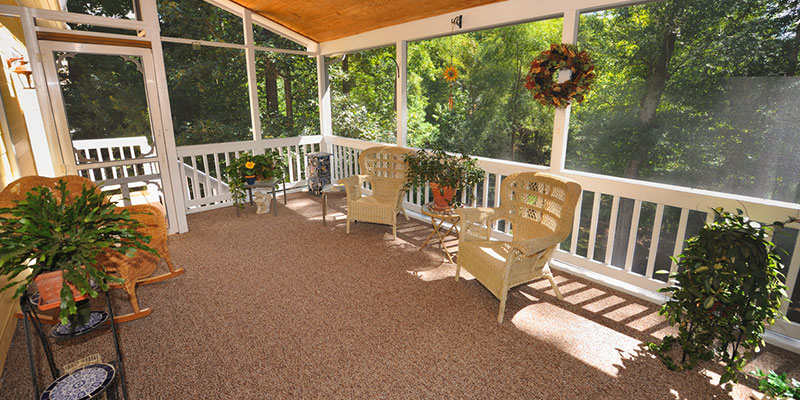 The answer is your patio. A patio is an uncovered addition to your home that is generally paved with a type of stone and is not elevated off the ground (like a deck). Patios are on the rise, specifically in areas like North Carolina.
Patios are excellent for any outdoor gathering. But what's the solution for heat, wind, rain, or any other inclement weather? The truth is, your party doesn't have to stop. You may just need to consider a patio room enclosure instead.
What's the difference between a patio and a patio room enclosure? Patios are entirely uncovered, and patio room enclosures have walls and a roof. Here are some of the advantages of patio room enclosures:
Enclosed space: The most significant advantage of a patio room enclosure is that it shields you from the weather. You can enjoy any function regardless of heat, rain, or snow.
Insulation: A major perk of walls is insulation. This allows less air to come into the room and keeps a strong circulation flow and steady temperature. Patio room enclosures typically have three walls, a roof, and windows.
Partial enclosure: Patio room enclosures don't have to encompass your entire patio. You can enjoy the best of both worlds with half of your patio exposed and a partial patio room enclosure.
Less Damage from Weather: Unlike open patios, patio room enclosures are not susceptible to cracks and foundational damage due to inclement weather or unlevel surfaces.
If you're ready to begin your journey of building a patio room enclosure, our team at Mathis Home Improvements, Inc. can help you on your way. Contact us now for your patio room enclosure estimate.