Four-seasons rooms can be the right choice for your house if you enjoy scenic views year-round from within the safety of your own home.
Four-season rooms add allure to your home and are great for spending time with your family and friends, or just entertaining guests year-round. Our professionals understand how important your home is and want to help you increase the value of your home, as well as to create a safe space with wonderful views. Four-season rooms can be used year-round! It doesn't matter the outside conditions. Our respected contractors make sure everything is insulated so the space works with heating or cooling and contains itself within your four-season room.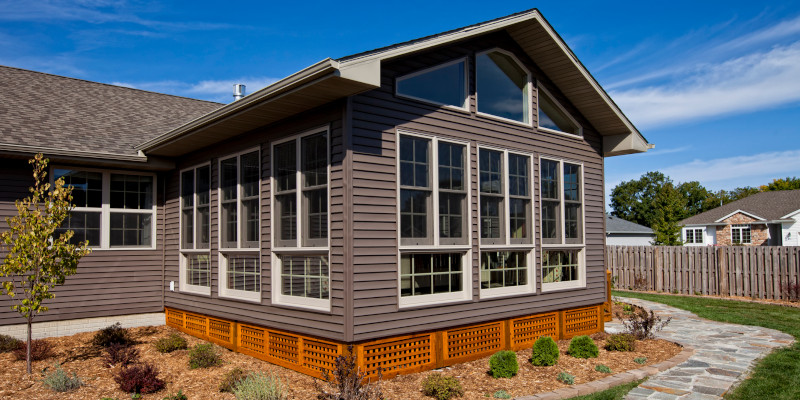 Four-season rooms are wonderful rooms for play areas for families or just places to lounge and enjoy the scenic views of the world around you without the hassle of being outside with disturbances. Our Low-E windows block 95% of UV light coming from the sun to protect your family and possessions. With floor to ceiling double-paned windows, you will get some of the most breathtaking views of nature and your surroundings and let all that natural light in. Our A+ rating through the BBB ensures that we'll get the job done right and our contractors can help that dream come true with a four-season room for your house.
Here at Mathis Home Improvements, Inc., we pride ourselves on over two decades of service for the Winston-Salem, North Carolina area and its surrounding community. Customer satisfaction is our goal and always our priority. Let our insured and respected contractors work with your idea or advise you on how they can create four-season rooms. Call today to learn more.
---
At Mathis Home Improvements, Inc., we build four-season rooms for customers in Winston-Salem, Greensboro, High Point, Clemmons, Advance, King, Kernersville, Walkertown, and Mt. Airy, North Carolina.