We offer a range of services related to gutters.
Gutters are part of the drainage system on a structure that prevents water damage after a rain or snowstorm. When water falls from the sky, it tends to accumulate on the flattest part of the structure's roof, which means it can start seeping through if it doesn't have a designated place to go. Gutters connect to downspouts, which direct the water to the right location on the property. Without a functional gutter system, water could drain from your roof right next to the house, which can cause foundational erosion and soil damage.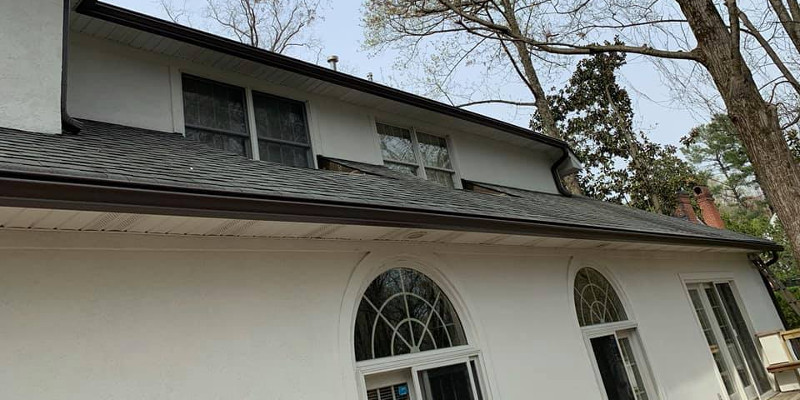 In order to function properly, gutters must also be clean and free of clogs. Leaves, branches, and other yard debris can accumulate in these channels, resulting in a stoppage of water. Over time, gutters can also wear out and start to pull away from the edge of the structure's exterior, which can cause the water to drain at the gaps and damaged sections. At Mathis Home Improvements, Inc., we offer a range of services related to gutters. Our technicians can install new gutters on your Advance, North Carolina home, or we can replace an existing gutter system that is no longer working properly.
In addition to gutter installation, we're available to handle gutter repair and cleaning services. If you're tired of cleaning out clogs, talk to us about Gutter Guards, a functional solution that prevents debris from entering the gutter system. Our business started more than two decades ago with a focus on gutters, so you can count on us for all your related needs.
---
At Mathis Home Improvements, Inc., we install and service gutters for customers in Winston-Salem, Greensboro, High Point, Clemmons, Advance, King, Kernersville, Walkertown, and Mt. Airy, North Carolina.
Similar Services We Offer: